A Unique Opportunity for a Secure Career:
As the only national award-winning salon in Eastern Washington, we're proud of our culture of continuous learning and secure careers unlike any others. Apply today and learn more about these and other benefits for working with Yakima's best clients:
Paid Vacation and Sick Leave:

You start earning on your first day.
Paid Education: Continue building your skills and learning new techniques
Flexible scheduling: Enjoy your work and your life (24-36hrs)
Guaranteed

Income
Service and Product Discounts: Spa and Salon Services, plus discounts on Aveda products and our other retail items.​
Annual bonuses to match your performance
Disability insurance, so you're always covered
Flexible scheduling that won't leave you burnt out
Paid continuing education because you're worth it!
Signing bonus and/or moving cost assistance are possible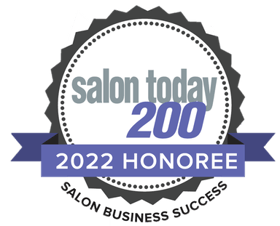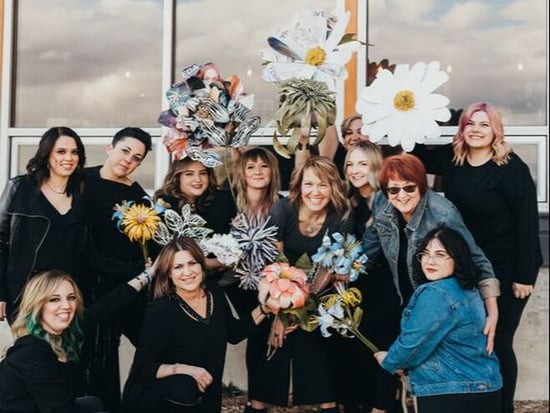 See a quick video introducing Studio 16 in Andi's own words:
A Real Career Path For Stylists and Future Educators - Managers:
Become a Mentor, Team Lead, Cutting Coach, Color Coach or a Spa Coach (for additional pay)

Working with Guests within the 1st 90 days*

Wednesday – Saturday work week

Assigned Mentor

Continued Education

Support Staff
We Value Your Vision
At Studio 16, we

invest in your personal and professional development so you can show up as the confident, empowered, and rockstar artist that you are.

We Work & Play Together
Our

team-based environment inspires collaboration, not competition – so you always know that we've got your back.

We Respect Your Craft
Our flexible schedules give you the perfect work-life balance without stress, burn out, or leaving you ever feeling replaceable.

Want to fall in love with work again?

Join the Studio 16 family today! Click the link to apply to our open positions.
* Times vary based on your previous experience as we skill-certify everyone before working the floor alone, but all training and testing is paid as well!
Do you also need our services?
Online booking for Hair Services is currently OFFLINE, but you can schedule for Skincare & Facials here: