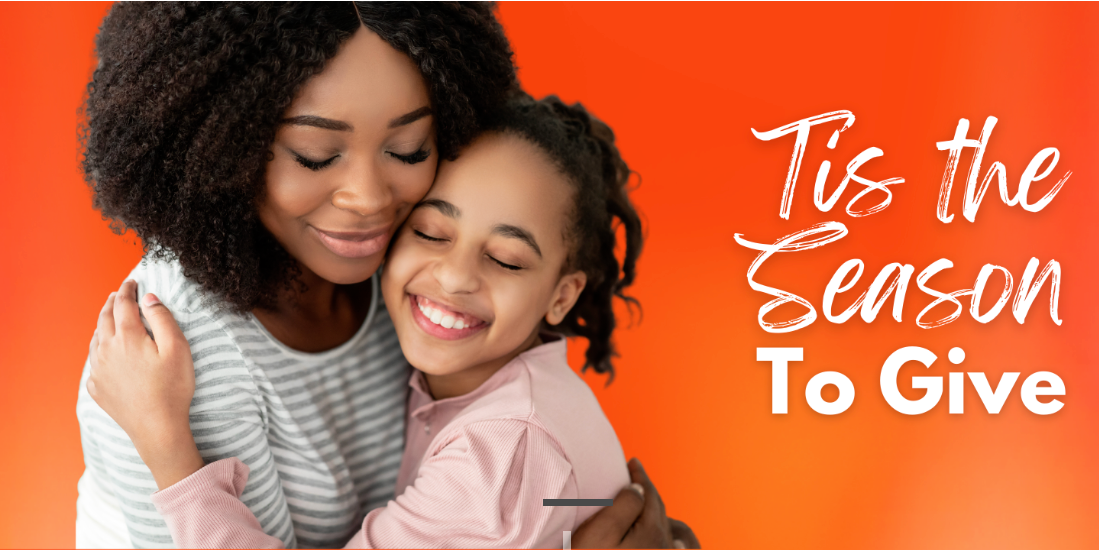 November 20 2023
Studio 16
Yakima's YWCA: A Special Community Within Our Community
I'd be surprised if any of my readers weren't familiar with our local YWCA and the basics of what they do. But after spending some time with them while discussing our Holiday Giving campaign, we had to share what we learned because their mission is SO much greater than what we thought we knew and likewise, the need is so much greater too.
Last year, my partner and I found ourselves facing a rare Christmas where all of our usual family obligations were taking place before the actual big day, so decided to make someone else's Christmas a little brighter by cooking up a Christmas dinner for 40+ and delivering it to the YWCA. My partner has been a regular supporter of the Y for a few years now, so he REALLY wanted to make this happen and when the day was over (after he made a SECOND Xmas dinner for a small group of 5 of us in town!), he told me he wanted to do more in 2023…
Well, I'm pleased to tell you that not only are we planning to do a lot more, we are going to include YOU in our efforts as well! That's right, the whole Studio 16 team is working to make the best Holiday season for the folks served by the Yakima YWCA!
Here's what we've got planned and you can look forward to in the Salon for November and December:
TWO

Ways To Support the Yakima YWCA!

1. Decorate Our Tree and Provide Toys and Food for ALL
Claim decorations on our stations and the front desk you can purchase for $10, $15, or $25, and as we decorate the tree with your purchases we'll aggregate your donations to purchase toys for the kids, gift cards for the teens, a special Christmas dinner for the 40+ women and children staying at the YWCA shelter over the holidays.
AND - the YWCA has some Moms with families who want to ensure they can provide a holiday experience in their own space as well so there will be 10 white bulbs available for $35 for getting them a small Xmas tree for them to share with their children.
Grab a decoration or two on the way out of your next appointment and we'll add them to our Holiday Giving Tree and donate the money to the YWCA for toys and a special Christmas dinner!
2. Adopt-A-Family
One of our biggest revelations when we sat down to meet with the folks at the Y was that in addition to their clients at their shelter on Summitview Ave, they also support an additional FOUR HUNDRED FAMILIES in need all over the valley and Yakima County! But guess what? The YWCA has an amazing infrastructure in place to allow us – and you – to make a difference with their Adopt-a-Family program. As this program is customized for the size and needs of each family, the folks at the YWCA will reach out to you and work with you to match your donation to the right family.
NOTES:
1. To be effective for the holidays, donations are needed by December 13, 2023!
2. Add the code "S16" into the "Anything else we should know?" comments at the end of the form and get a special discount from Studio 16 after we hear about your contribution to the YWCA!
Wonderful, Let's Get Started!

In Case You Didn't Know Your Local YWCA...

Need to know more? Here is the list of incredible core services the YWCA provides (with links where appropriate!):

1. 24-Hour Emergency Shelter:

For women or families fleeing domestic violence or needing a safe place to stay, the YWCA staffs a 24/7 hotline that provides the fastest way to get help.

2. Crisis & Mobile Advocacy:

The YWCA provides Advocacy Based Counseling, survivor safety planning, and crisis intervention, both on-site and off-site.

3. Housing Advocacy:

The YWCA connects domestic violence survivors to housing resources and assists their clients with Transitional Housing applications and even household budget planning!
4. Legal Advocacy:
We help domestic violence survivors complete and file restraining and/protection orders; we also provide legal counseling referrals for family issues within our community

5. Youth Programming & Community Education:

Domestic Violence Education & awareness for Community, Schools, service providers and youth programs. Education & Prevention to Teen Dating Violence support services.

6. Domestic Violence Support Groups:

Wednesday: 3:30PM-5:00 PM (English)

Thursday: 3:30PM-5:00 PM(Spanish)

5:30PM-7:00 PM (English)

7. Domestic Violence Awareness Clinic on Thursdays:

1st Noon – 3:00pm (Spanish Women Only)

2nd & 4th - Noon- 3:00PM (Women's English)

3rd 12:00-3:00PM (Men's English)

(Men's Spanish - by appt only)

Cost is $10.00 Space is limited. Certificate is provided at the end of class.

8. Family & Children's Advocacy:

Families, children & teens participating at the YWCA receive direct emotional support and community referrals. Program also provides a Children's support Group and respite care upon needs.

9. Retail Job Skills & Employment Training:

Our resale boutique, "Persimmon", provides YWCA clients with retail job skills and training. Persimmon's Working Women's Wardrobe also provides low-income women and teens with free professional clothing for employability, interviews, and/or a new job.