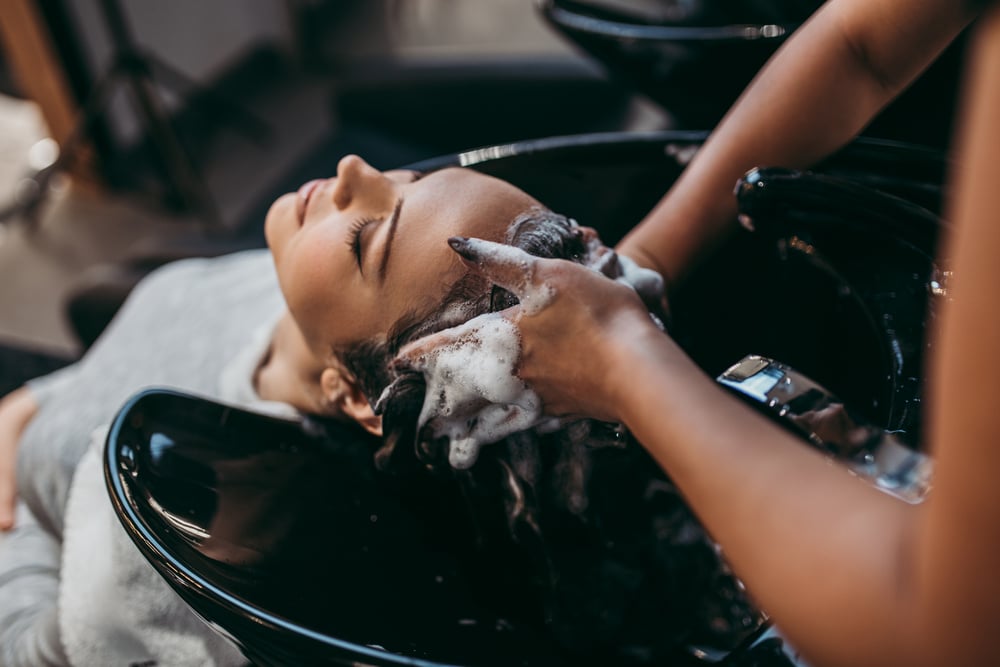 We LOVE Our Clients, But What's Does "Client Etiquette" Mean?
If there is one thing that became apparent during the pandemic, it's that good stylists are hard to come by! As you may have heard me mention if you spent any time in my chair in the past year or two, over one MILLION stylists left the industry.
While many industries lost workers, are there any in which it wasn't a result of reduced customer demand? After all, everyone's hair is still growing, fraying, and greying, right?
I recently ran across an article in Buzzfeed that I found entertaining, if only because I can relate to many of the responses.
While I find a few of these to be extreme — perhaps stylists have become so frustrated in recent years, (or just because they asked the grumpiest guests?!) — there are a few topics that we try to educate our guests about, as it helps us ensure they get the level of service that we always strive to offer at Studio 16!
Needless to say, I think ALL of us are trying to be more thoughtful when it comes to service providers after two long years of witnessing the hardships they have been forced to deal with, the depth of which no one expected!
​Here are some from the list that I think are most important for clients to understand so we can provide them with exemplary service. We'll do our best not to sound grumpy when we need a little sympathy!
We'll start with the highlights...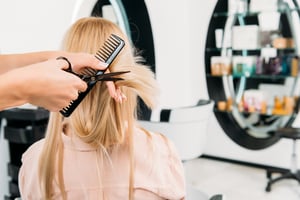 1. Don't ask your stylist to "take an inch off all over", and then, "We can go from there if I want more."

It's best to come in with a clear idea of how much hair you'd like taken off. Look in the mirror at home and use a ruler so you can get an accurate measure of how many inches you'd like removed. Haircut regret is nothing to sneeze at, so being cautious is OK. But that doesn't mean we can keep taking an inch off, and then another, and then another until it's exactly the length you want.
2.

Keep your arms and phone/wallet/keys under the cape if you must hold them.


As you can tell from the above comment, it is best to keep your phone and anything else in your purse or set them aside elsewhere. If you decide to talk on your phone or text, you might look down or lean your head to one side, making it nearly impossible for us to give you a good haircut! And, honestly, we'd rather see you unplug and relax (and we have ways to help)!
3.
Don't be late or cancel the same day unless it's an actual emergency.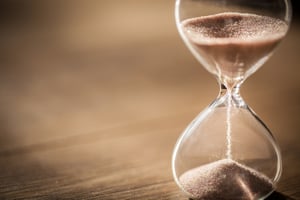 We call to confirm appointments the day before to ensure you'll be there. If you cancel at the last minute, we won't be able to fill that slot, which means a big chunk out of our paychecks! It's also disrespectful. We do have to charge for last-minute cancellations or no-shows. Being late means youn will either not get the full time you need or will force another client to be late as well.
4.
If you don't like your haircut, just be nice and to the point. We want to help by fixing it for you.
As hairstylists, we want you to love your haircut! But we won't take it personally if you don't. So please tell us the truth – politely! We can take it. And we will also do everything we can to fix it so that you walk out of our salon smiling.
5.
Dress appropriately! Hats, hoodies and turtlenecks are obstacles to good hair cuts!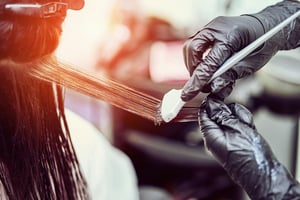 No, this is not about a dress code, but those items can alter the natural fall of hair. In addition, they cover your neck, which makes it much more difficult to style your hair! And almost any kind of hat will push your hair into unnatural positions. I
f we can't tell how your hair behaves naturally it will be more difficult for us to create a style that truly works with your hair's texture and natural growth pattern.
6.
Understand what the limits of ONE color appointment can do...
You can't go from dark brown to platinum in one session, have bright pink hair that never fades, or have an amazing rainbow hair color from a heavily filtered photo on Instagram.
When it comes to going from a deep brunette color to blond, the laws of color just don't allow it in one sitting, unless you are ok with your hair getting completely fried, regardless of Kylie Jenner's new do.
7.
Be honest about what box color you've put in your hair, including henna, or any other products you use.
We're not here to judge! We just need to know so we can take the course of action that will produce the best result for your hair. If your hair is colored and you tell us that it isn't, you could end up with an undesirable result, such as orange rather than blonde highlights.
And add some quick ones worth mentioning:
8. We almost always can't hear you when we're blowdrying your hair.
9. Moaning while we wash your hair is not necessary! A thumbs up will do.
🙂
10. Coming in and sitting down when angry or upset often results in a rash decision.
11. Calling ahead for a consultation before making MAJOR changes helps us prepare.
12. Crossing your legs or arms while getting a haircut will result in a lopsided haircut.
13. It means a lot when you tell us you like your hair - we take pride in what we do!
Finally...
14.
Please remember that we are human!
We have lives and families, too, so sometimes we are a little less happy. Maybe we recently lost someone close to us or are going through a breakup.
Just know that if we seem a little quieter than usual, it's not personal. We just might have some personal stuff going on. We'll always be professional and always, always treat you politely and with respect.
Yakima's premier salon
Studio 16 Salon & Spa is Yakima's premier salon and the largest AVEDA salon in Eastern Washington. We are fully committed to providing the healthiest, most beneficial products to nourish and treat your hair and take care of the earth in a responsible manner. Our mission is to provide you with a relaxing experience and customized treatments to suit your unique hair and skin needs. Schedule an appointment today!